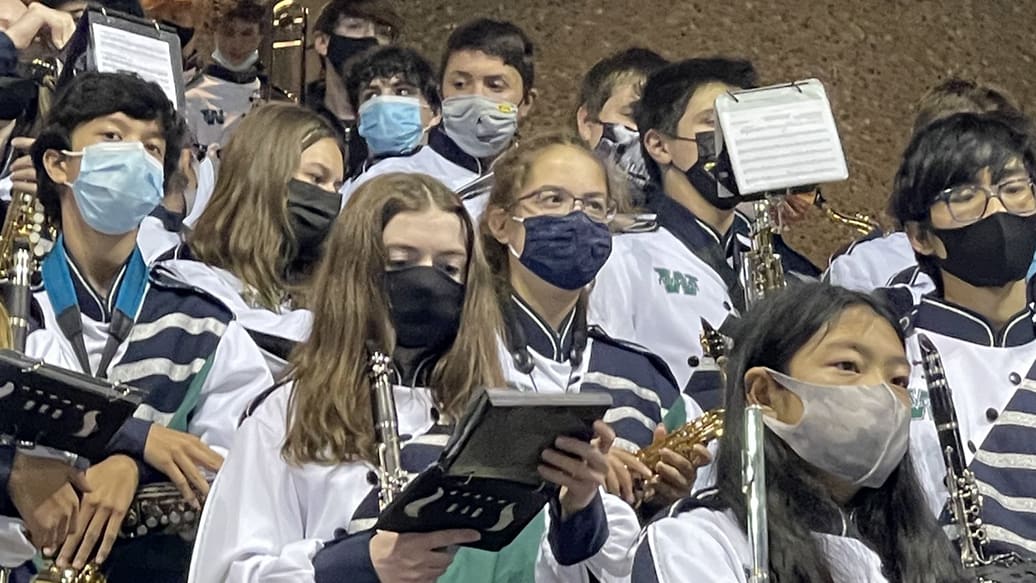 Hello Team Northshore,
Well, what another beautiful and bountiful week we are traversing. So many opportunities abounding to connect, learn and grow…
As we continue to move through this pandemic, I see continuing evidence of how intertwined our lives are. Our response to this ever present pandemic and each other carries great impact. The information alone is a lot to take in - positive, exposure, close contact, quarantine... and so are the multiple perspectives on how we should respond. I remain convicted that learning happens best in community and the stronger and healthier our community is, the better positioned we are to nurture one another in learning. As we met for our first ATM meeting this morning, I was touched by how similar the sentiments I heard were to those expressed at our student board meeting this past week. Mental health continues to be a focus and concern as we push ourselves and one another to ever increasing levels in our quest to show up as our best selves individually and collectively. This takes a great deal of energy and it happens to be at a time when we had yearned for a more predictable and 'normal' fall. This morning, an article was shared that seems to capture what I heard from both our leadership team and our student board leadership team; there is a great deal of anxiety in returning as we are not the same people who left the more traditional work spaces and learning spaces so many months ago.
Dr. Amy Cuddy, social psychologist, best-selling author, award-winning Harvard lecturer, and expert on the behavioral science of power, presence, and prejudice recently published a Washington Post article, "Why This Stage of the Pandemic Makes Us So Anxious," and how working through this collective, constant pandemic flux affects us as individuals and as leaders. From her perspective, it has never been more important to develop a flux mindset and nurture a sense of agency as we contemplate how we best return to work spaces and learning spaces. I trust you will take a moment and read the article and as important – take a few moments and discuss it with a colleague or friend. Making our own meaning about these topics during these challenging times is so essential to our understanding and talking about it supports this ability to make our own meaning in a healthy way. We need to practice patience and not perfection with ourselves and one another as we lean into the opportunities ahead of us this year; together all things are possible. We've got this….
Other topics covered include COVID-19 Batch Testing, COVID-19 Updates, Student Device Distribution, Vaccine Clinics for Middle and High Students and more. To read Dr. Reid's full Thursday Thoughts, click the link below.
Vaccine Clinics for Middle and High School Students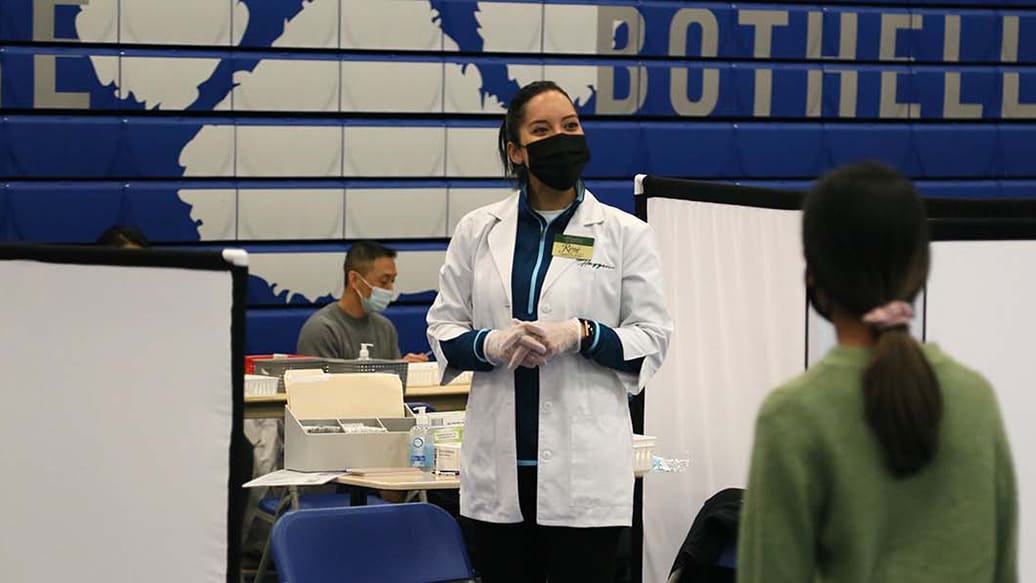 Beginning next week, we are partnering with Shoreline Fire Department and UW Medicine to offer the Pfizer COVID-19 vaccination at middle and high schools for students ages 12+. Vaccination clinic schedules are based on the school your student attends. If your student attends a school that is not hosting a clinic, you may choose the clinic that works best for your schedule. To ensure that Shoreline Fire Department has time to prepare, you must sign up by noon the day before your clinic. For more information or to see the schedule of clinic times, please visit the vaccine website. We understand there was a technical issue with the form earlier today. That has been resolved and sign ups are now working as expected.
On Monday, September 20, the District will begin COVID-19 testing. Testing will be conducted weekly at each of our school buildings over the course of three days. Students in grades K-12 will be tested. We will use a testing process similar to the one used last spring. Please know that if you do not opt your student out of testing, they will be tested each week for COVID-19. If your student has tested positive for COVID-19 in the last 90 days, you do not need to opt-out your student. Instead, please email your principal with the date of your student's positive test result and they will not be tested. Evidence has shown that someone who is infected with COVID-19 can be asymptomatic and still transmit the virus to others. Through regular testing and contact tracing, our goal is to stop any spread so that our schools remain open. We remain committed to health and safety for our Northshore community. We know that keeping Northshore School District school buildings open depends on awareness of and immediate action on any COVID-19 concerns in our buildings.
Updates to the District's E-Flyer Program
During last school year we piloted Peachjar, a platform for community e-flyers. After a thoughtful review process, we've decided to transition back to publishing our e-flyers directly on our District website and sending a weekly email to families about new opportunities. With this process, families, students and staff will easily be able to visit our webpage and see all the opportunities available, in an accessible format.
Required Forms Deadline Extended
Annually the District provides parents/guardians with notification of forms that must be acknowledged, including:
WA State Attendance Letter

Rights and Responsibilities Handbook

Weapons Letter

Student Housing Questionnaire
Thank you to those who have acknowledged the required forms. For those who haven't yet completed the forms, we've extended the deadline to Friday, Oct. 29. We have heard from some families that there was a challenge for middle and high school students to access the Rights & Responsibilities form. We have resolved this issue and all secondary students should be able to view and acknowledge this form in their StudentVUE account. We recommend families use a laptop or desktop computer to complete the forms, when possible.
If you have not yet acknowledged the forms, we ask that you login to ParentVUE today to view them. If you have never logged into ParentVUE, you will find instructions on how to do so when you click the link above. Families with elementary students are encouraged to review the handbook together in ParentVUE with their students.
Early Release Wednesday has begun. Please remember to be at your student's school or bus stop 90 minutes earlier than the usual pick-up time, if your student must be met by an adult. As a reminder, Sept. 22 and 29 are Early Release Wednesdays this month. For more information, please visit the School Start and Dismissal Times webpage.
Family Technology and Support Line
Families can call (425) 408-7631 from 9 a.m. - 5 p.m., Monday - Friday for student tech support. Families can also submit a technology support issue and request direct contact from the Family Tech Support Team by completing a form by visiting go.nsd.org/StudentTechHelp.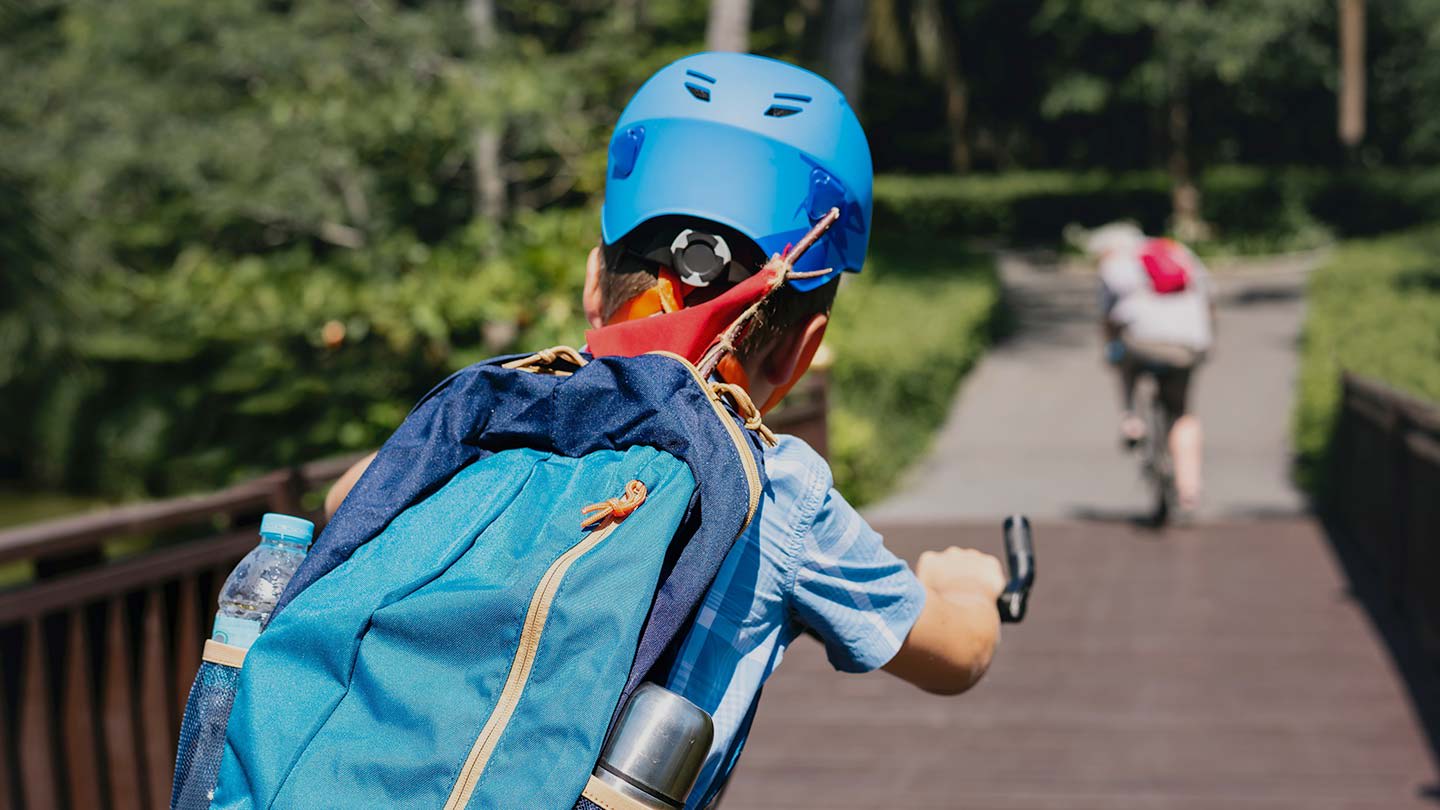 Parking Lot Safety Reminder
We want to take this time to remind families of the importance of parking lot safety rules:
Drive slowly in parking lots and surrounding streets.

Do not block crosswalks or street access.

Always watch for children and be cautious.

Cell phones should not be used in the parking lot.
Bicycle Safety Reminder
We encourage you to talk with your student about bicycle safety:
Wear a properly fitted helmet. Protect your brain, save your life.
Dress appropriately. Wear brightly colored, close-fitting clothing. Tie your shoes and secure long laces and loose pant legs. Do not wear headphones.
Ride a bicycle that fits. When seated on the bicycle, both feet should be firmly planted on the ground and hands should reach the handlebars.
Check your equipment. Tires should be firm, brakes should prevent tires from rotating when pushed, chain should not droop or be rusty, and the seat and handlebars should be tight.
Don't carry anyone else on the bicycle. A bicycle with one seat is a bicycle for one person.
Don't carry anything in your hands. Use a backpack, basket or panniers to carry school supplies and books.
Consider light and weather conditions upon your return. For night bicycle riding, a white front light (not a reflector) visible for 500 feet and a red rear reflector are required. A red rear light may be used in addition to the required reflector.
Consider your route. Choose the route with the fewest streets to cross. Avoid busy and high-speed streets.
Dismount your bike when approaching a crosswalk and walk across.
Learn more by visiting the Bicycle Safety webpage on our District website. Thank you for your continued partnership in keeping our community safe.
Clothes For Kids, Helping to Empower Students and Strengthen Families
Clothes For Kids provides free school clothing to students in need. Any child who attends school in Snohomish County or the Northshore School District (Head Start/ECEAP through 12th grade) and requests help qualifies for Clothes For Kids. Clothing is distributed from early August through the end of May. Students/parents can fill out our Requisition for Clothing form when they come to shop for clothing and shoes. Families do need to schedule an appointment online for each student and arrive at Clothes For Kids at the designated appointment time. If a family has more than one student shopper, separate appointments should be scheduled for each child with only one student from the family shopping in a 30-minute time slot. If you have questions or concerns, call (425) 741-6500 or email office@clothesforkids.org.
Coffee with the Superintendent

Each school year Dr. Michelle Reid hosts several Coffee with the Superintendent events around the Northshore community. Families and community members are invited to join Superintendent Reid for an open chat. Please come with questions, comments, discussion topics and ideas.
Due to COVID-19 safety restrictions, coffee will not be served, food and drinks will not be allowed, and seating is limited. There will be a wait list.
In accordance with Washington State Department of Health Secretary Umair Shah's health order 20-03.5, every person in Washington State must wear a face covering that covers their nose and mouth when they are in a place where any person from outside their household is present or in a place that is generally accessible to any person from outside their household.
Date: Tuesday, Sept. 21
Location: Northshore School District Administrative Center, 3330 Monte Villa Pkwy, Bothell, WA 98021
Time: 1:30 p.m. - 3:00 p.m.
Sept. 22: Wednesday Early Release
Sept. 27: School Board Meeting, 7 p.m., Administrative Center
Sept 29: Wednesday Early Release
Oct. 6: Wednesday Early Release
Oct. 11: School Board Meeting, 4 p.m., Administrative Center

Oct. 13:

Wednesday Early Release

Oct. 20: Wednesday Early Release

Oct. 25: School Board Meeting, 7 p.m., Administrative Center

Oct. 27: Wednesday Early Release
We also encourage you to view the Religious and Cultural Observances calendar, for the 2021-2022 school year, to learn about specific days and weeks students and staff may be honoring.
Northshore School District prohibits discrimination on the basis of age, sex, marital status, genetic information, sexual orientation including gender expression or identity, race, creed, religion, color, national origin, honorably discharged veteran or military status, or the presence of any sensory, mental, or physical disability or the use of a trained dog guide or service animal by a person with a disability, unless based upon a bona fide occupational qualification, in all its employment procedures, training, programs and activities and provides equal access to the Boy Scouts and other designated youth groups. The following employee(s) have been designated to handle questions and complaints of alleged unlawful discrimination: Director of Human Resources (Title IX, ADA and Civil Rights Compliance), Director of Career and College Readiness (Section 504), 3330 Monte Villa Parkway, Bothell, WA 98021, 425-408-6000.