Correction: Earlier today we sent out a version of the Northshore Connections that had broken link to RSVP for Monday's Conversations with the Board. Please see the new link below.

The latest news and updates from the Northshore School District
Hello Team Northshore,
I trust this note finds you enjoying a joyful and robustly reflective winter week. It is so hard to believe that we are already nearing the end of February with just over three months of our current school year left. I am often reminded that as I get older, the days are long, but the years are short. Time seems to pass ever swifter …
Tonight, I am taking a slightly different tack to my Thoughts in keeping my remarks shorter and invite you to instead spend a few moments to view the video shared with me today from the Kokanee Elementary leadership team, Joel Fagundes and Icis Tirado. Principal Fagundes shared; "Kokanee's Racial and Educational Justice Team partnered with the Kokanee music team to ensure students from each classroom had their voices represented in our video. It was said of MLK, Jr.'s famous speech, "It's not so much the message of a man," said the Rev. William Barber, president of the Colorado chapter of the NAACP. "It's the message of a movement, which is why he kept delivering it. It proves once again that the 'I have a dream' portion was not a good climax to a speech for mere applause, but an enduring call to hopeful resistance and a nonviolent challenge to injustice." We must keep moving, we must keep going and we must keep working toward the vision and mission of Dr. Martin Luther King, Jr. Our students are counting on us to make the world a safe place for them all." And so, I invite you to join with me and experience Dr. Martin Luther King, Jr.'s "I Have a Dream" as read by Kokanee Elementary Students. These words are as timely now as they were then. Well done Kodiaks!! Together, let's imagine the possibilities….
To read Dr. Reid's full Thursday Thoughts, click the link below.
District News and Updates
Enrollment is now open for the 2021-22 school year! New and current families have a different enrollment process, so please pay close attention to the questions on our website.
Creatively Northshore Calendar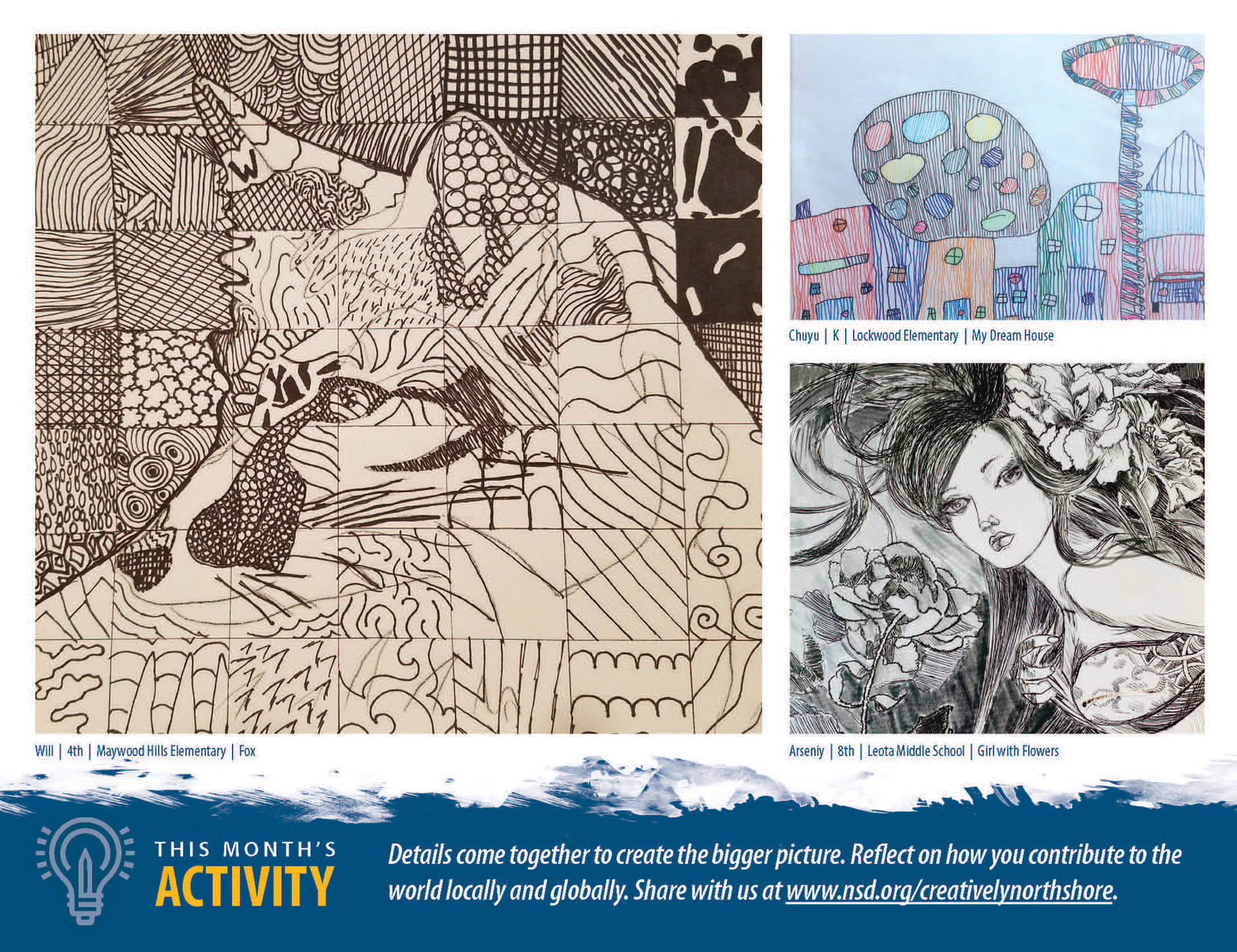 Make sure your student gets their submission in for the February Creatively Northshore calendar prompt. Submissions may be featured on the Northshore School District website, social media and other future publications. Each month the calendar has a different prompt that students are encouraged to submit one entry a month.
This month's activity:
Details come together to create the bigger picture. Reflect on how you contribute to the world locally and globally. Share with us at www.nsd.org/creativelynorthshore by drawing a picture, writing a poem or a story or another creative way.
Conversations with the Board
We invite Northshore families to the regularly scheduled virtual conversation with our Board of Directors. Please RSVP to receive your login information by 4 p.m. on Monday, March 1.
Date: Monday, March 1, 2021
Location: Virtual, event link will be shared via email before the event
Time: 6:00 p.m.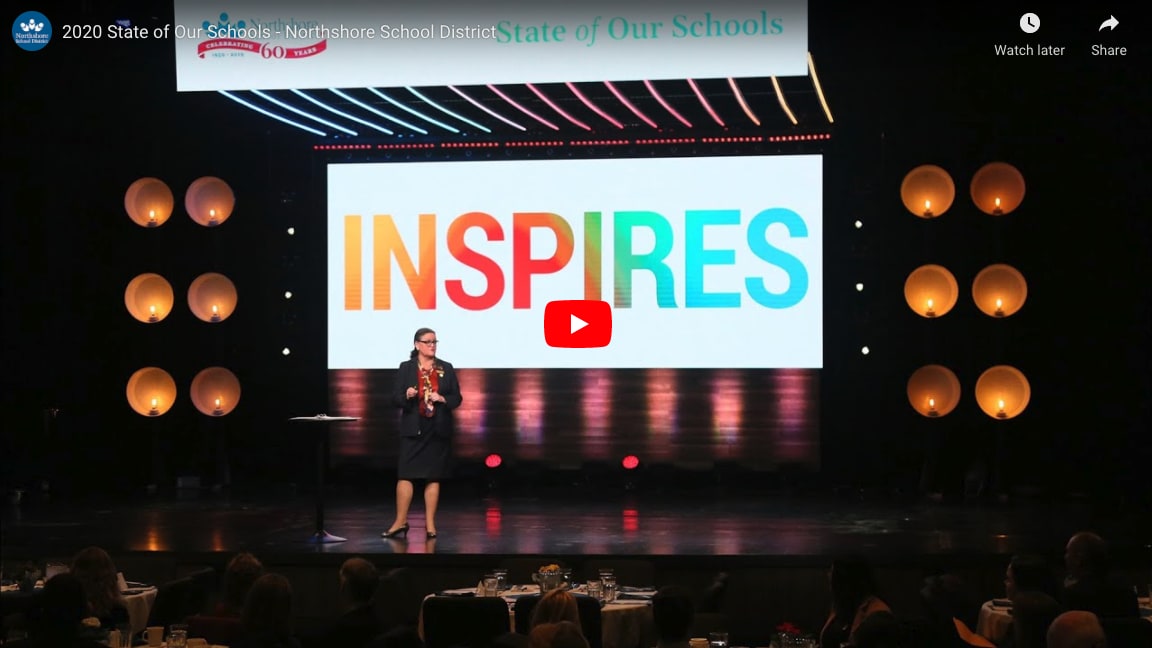 We would like to invite Northshore families to tune in to the fourth annual State of Our Schools virtual event. Superintendent Michelle Reid, Ed.D., will share the District's successes from the past year, provide exciting updates on new buildings, and share how we look forward to turning the page with reopening schools of the future.
The event will also feature student musicians, spoken word performances and a few opportunities for viewers to inform our ongoing work in planning for the future of education in Northshore.
Date: Wednesday, March 10, 2021
Location: Virtual, event link will be shared via email before the event
Time: 7:30 a.m. - 8:30 a.m.
Community Partners and Volunteers
Northshore Council PTSA Parent Education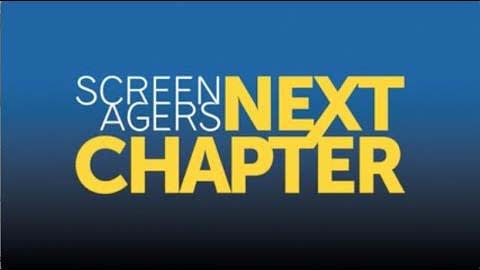 Screenagers NEXT CHAPTER: Uncovering Skills for Stress Resilience. Join Northshore Council PTSA for a virtual movie* presentation of the film "Screenagers NEXT CHAPTER: Uncovering Skills for Stress Resilience". Filmmaker and physician Dr. Delaney Ruston takes the conversation around screens and teens to the next level with a film that examines the science behind teen's emotional challenges, the interplay of social media, and most importantly, what can be done in our schools and homes to help them build crucial skills to navigate stress, anxiety, and depression in our digital age.
Date: March 8th-23rd via Virtual Movie*
*Once registered, you will be given access to view the film virtually from home. This can be done "On Demand" anytime between the viewing period of March 8th-23rd.
Northshore School District prohibits discrimination on the basis of age, sex, marital status, genetic information, sexual orientation including gender expression or identity, race, creed, religion, color, national origin, honorably discharged veteran or military status, or the presence of any sensory, mental, or physical disability or the use of a trained dog guide or service animal by a person with a disability, unless based upon a bona fide occupational qualification, in all its employment procedures, training, programs and activities and provides equal access to the Boy Scouts and other designated youth groups. The following employee(s) have been designated to handle questions and complaints of alleged unlawful discrimination: Director of Human Resources (Title IX, ADA and Civil Rights Compliance), Director of Career and College Readiness (Section 504), 3330 Monte Villa Parkway, Bothell, WA 98021, 425-408-6000.